The photo booth has quickly become an indispensable element in the party. Whether you are planning a wedding, planning an office holiday party, or just want to add some vitality to your next family gathering, creating a fun backdrop is for A good way to set the tone for any major event. In addition, the photos taken with the photo booth are really "photogenic", right? We are now presenting you with 16 interesting photo background wall ideas, let's talk about "eggplant"!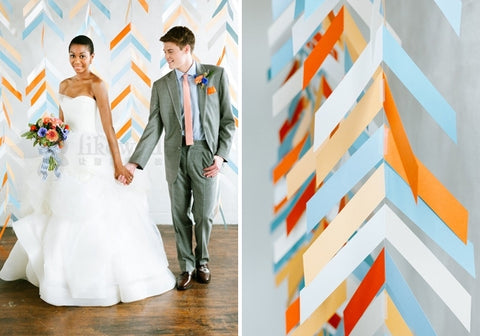 1. DIY fishbone background: The first introduction is a background wall inspired by the traditional fishbone weaving pattern. Use a V-shaped piece of paper to sew a vertical flag-shaped belt and you're done.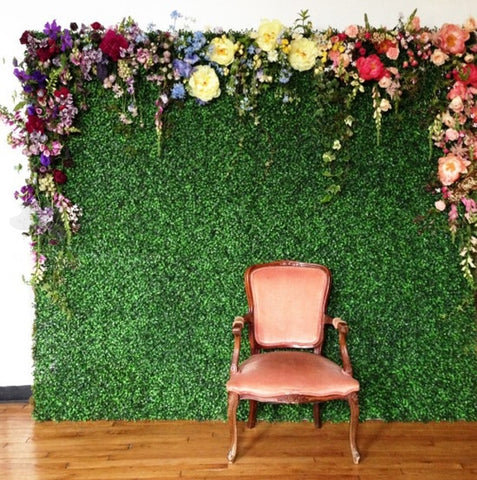 2. Flower wall Is this cool enough? It's like an English garden popped up in your apartment! You can use nylon turf or a photo of a huge grass to create a similar effect, and then use some real flowers to decorate the corners.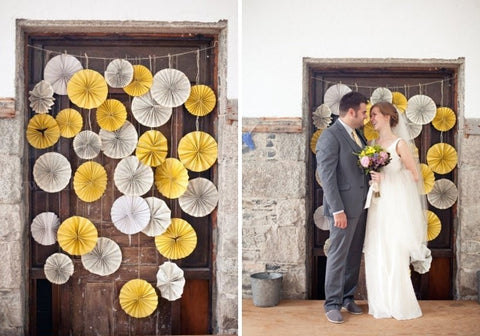 3. Paper windmill background: Paper windmill is a simple and interesting idea that adds nostalgia to any place. We especially like the simple colors and styles in the picture above.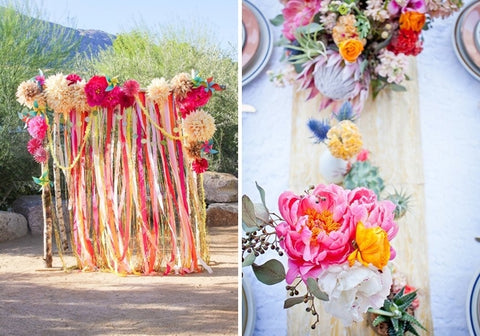 4. Ribbons + pompoms: The pompoms made of these ribbons and toilet paper look as colorful as neon against the backdrop of the mountains behind, and echo the floral design on site.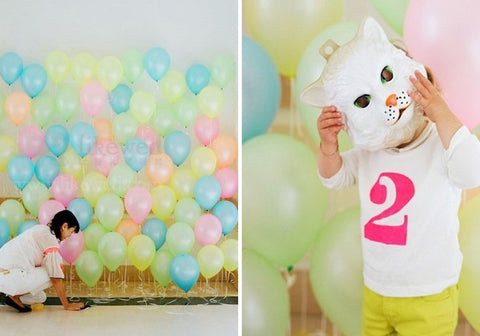 5. Balloon wall: This is really a super cost-effective background. It is to cover the whole wall with balloons. If you don't want to use helium balloons, simply inflate them with ordinary balloons and stick them on the wall. What a fun!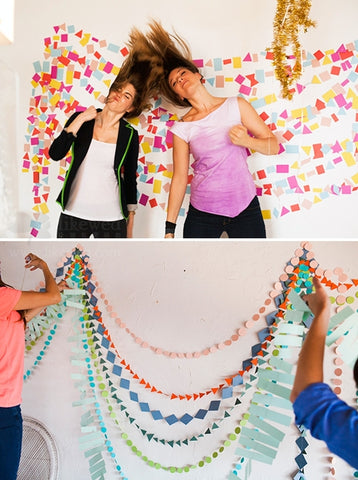 6. Paper garland: Sometimes you only need a bunch of colored cards or cardboard to turn your wall into an instant photo booth!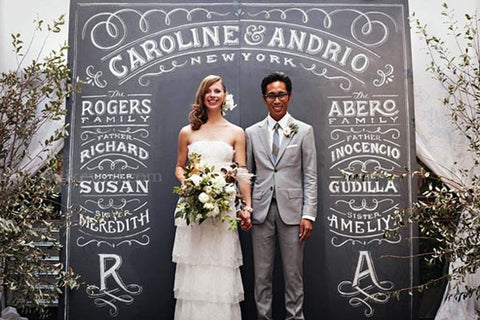 7. Blackboard background: This cute blackboard background is a big hit on photo sharing sites. We recommend ideas that allow people to write blessings on the blackboard or combine the background of the blackboard and the guest note book into one.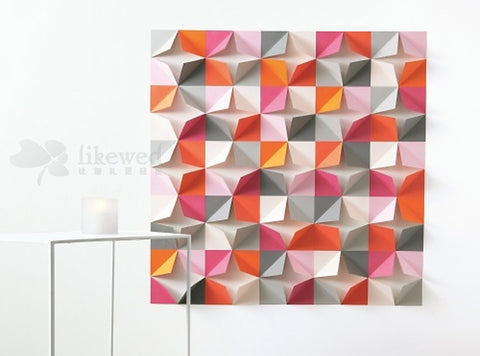 8. Origami wall background: We really like this angular and colorful background, which can be made with only paper, scissors, and tape!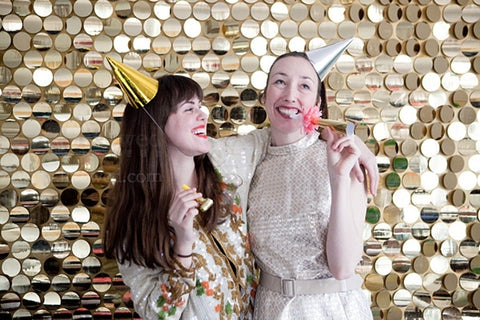 9. Gold sequin background: The guys at OH Happy Day are definitely party experts. Gold sequins, a creative idea from their New Year party, are suitable for us here.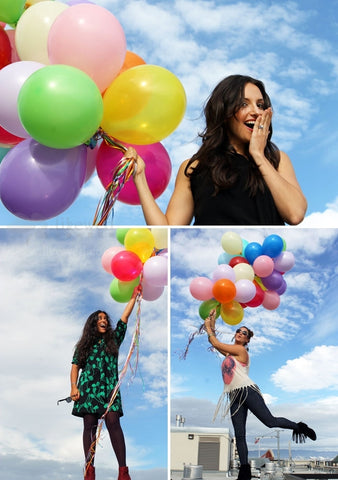 10. A large bunch of balloons: If you are hosting an outdoor party, there is no better background than a bright blue sky. Adding a bunch of balloons is even more icing on the cake.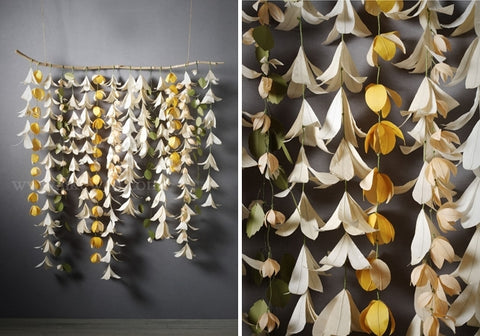 11. Flower background wall: This flower background wall is a best-selling product of BHLDN Bridal Company, with a price tag of US$1800! OMG! We think you can DIY one with fake flowers or paper flowers.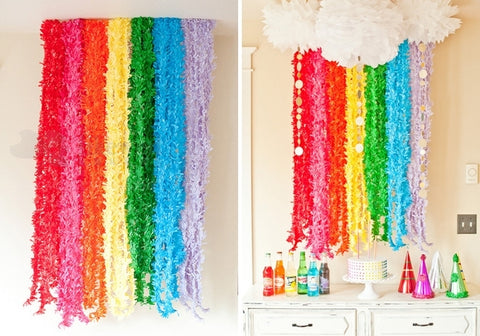 12. Rainbow tassel garland: the color is so rich! We are totally overwhelmed by such a rainbow party!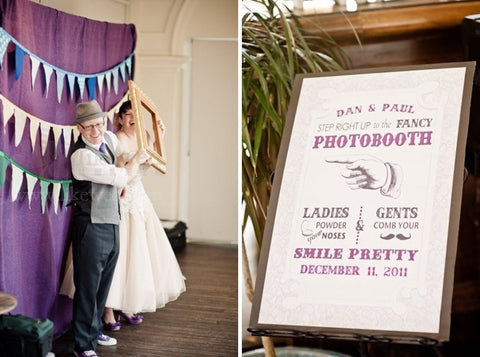 13. Weaving + colorful flags: This carnival-themed wedding chose a traditional colorful flag-style background wall. This golden frame is really pleasing to use as a photo frame!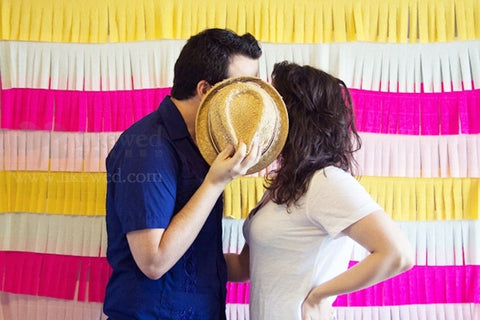 14. May 5th Festival ear decoration: We always think that side ear decoration is a good partner for any festival. Make the fringe according to your favorite color, your wedding color scheme, or use all the colors in the sun!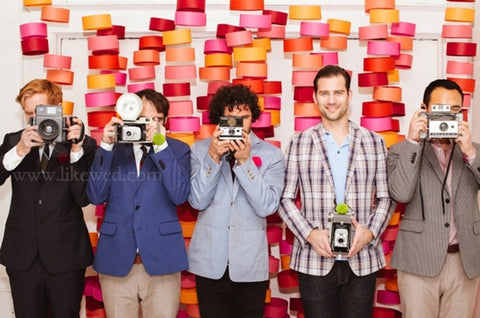 15. Paper ring background wall: paper ring? No kidding. Who would have thought that when the paper loops were put together into a background wall, it would look so wonderful and modern?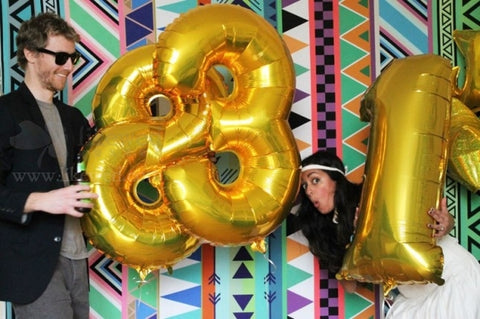 16. Colored quilt covers and bedspreads: In my anniversary video, we used the quilt covers designed by artist Bianca Green as a background. Many beddings have shined in our recent creations, compared to making thousands of Pompoms do save time and achieve the same effect... although we may do both for better results.
Related