What size backdrops should I choose?
We offer any size backdrops even your custom backdrop, there is no limit to the size range.
But only a few of the common dimensions are shown on the site, ranging from 3ft wide all the way to 20ft wide.
If you don't know how to choose your backdrops size, please read these questions:
1. Full-body or waist-up?
If you are planning to take full-body portraits, make sure to use a rubber floor mat to match the background. Or you will need a backdrop that is long enough to extend onto the floor, we also have many backdrops including the floor that save your budget.
2. How big is your studio space? 
We recommend measuring the space where you plan to use the backdrop, especially if it is for an event. It can be frustrating to show up on the day of an event, only to realize your backdrop is too big (or too small) for your venue.
3. How many people do you plan to photograph?
 1-2 People = 5ft wide; 2-4 People = 6ft-8ft wide; 4+ People = 8ft-10ft wide; Extra Large Groups= 20ft; Big Event= Custom bigger wide.
Please read our size description.
All backdrop sizes are listed width by height, if you choose the backdrop picture is horizontal version, then the larger number is the width of the size; if the picture is vertical version, then the smaller number is the width of the size.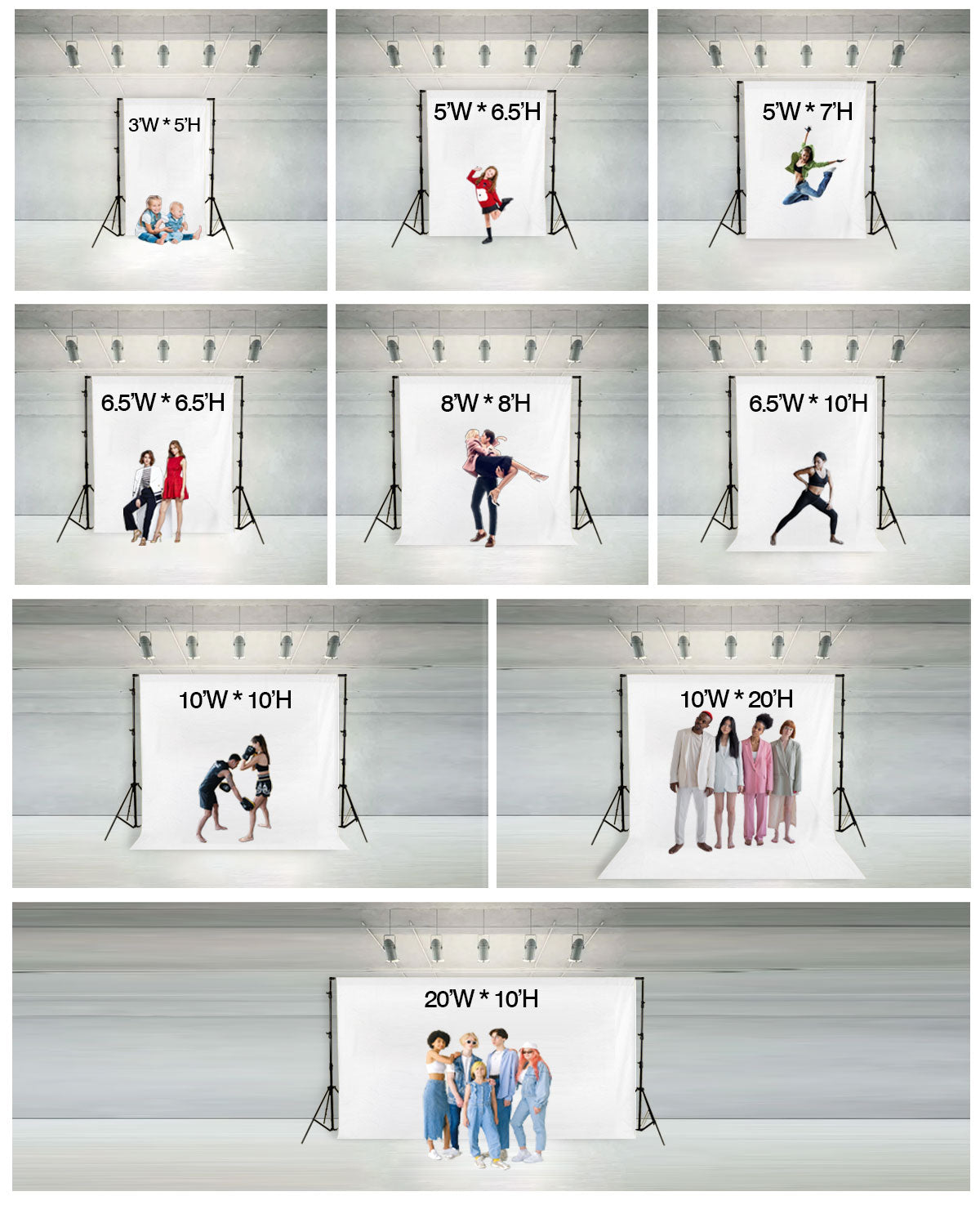 If you need a very specific or unusual size please contact us by
Email: service@starbackdrop.com