Logs are used in the bedroom background wall, which makes people feel very comfortable
As the requirements for home decoration quality are getting higher and higher, the wood veneers originally used in star hotels, high-end office buildings, clubs, conference centers and other high-end commercial buildings have begun to appear in ordinary people. Wood veneer seems to be born for the bedroom, wood veneer wall panels can effectively cushion the impact of heavy bass. The wood texture has a warm and moist feel, and it can present a warm, natural and textured space when used in the bedroom.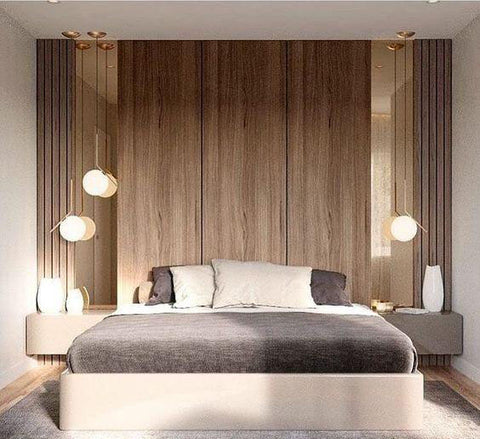 It does not necessarily cost a lot of money to create a warm and comfortable bedroom. One of the easiest way is to introduce some natural elements, such as wood and plants, for example. Wooden veneer background walls, headboards or bedside tables can all create a warm effect.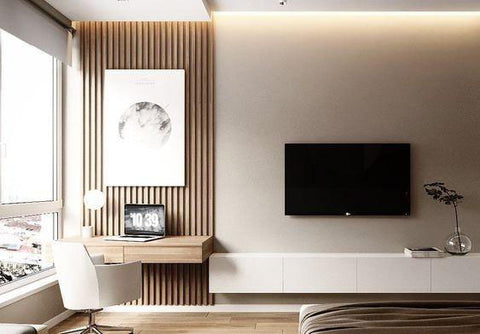 The reading area in the bedroom needs to be quiet. The warm light-colored wood veneer can relieve the stress of the day and better charge yourself in the bedroom.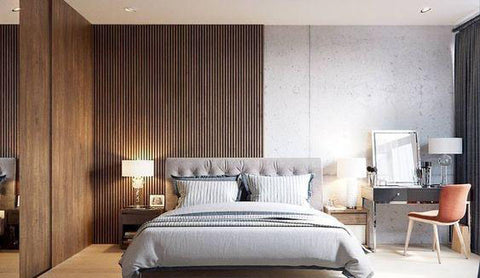 Whether it is the whole wall or the white wall as the embellishment of the whole space, it looks warm and smart. The clean lines and natural colors make you feel like you are in the hotel.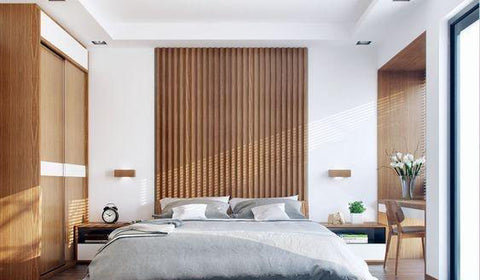 Bringing wood and plants into the bedroom is another way to warm yourself. At the same time, some green plants can also be used as air purifiers, which will help keep the air in the room fresh and welcome.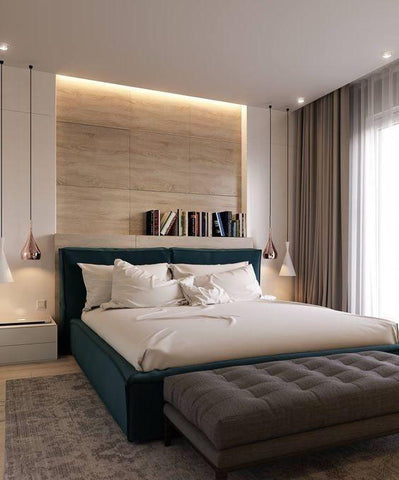 The green in this room is bold, but mixed with the wooden background wall, it is really balanced. Finding colors and decorations to balance each other, as in this room, is the key to the comfort of a room.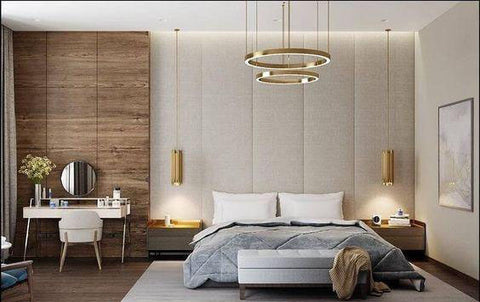 When people talk about modern design, they usually think of something basic and plain. With the right design elements, modern design will be like the comfortable decoration of this bedroom, making people feel at home.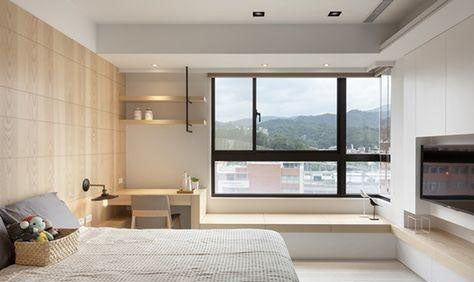 The wood veneer is the main focus here, and the wall extends from the desk to the bay window to the TV cabinet. The rustic feeling makes the space a lot softer, this space is neither simple nor high-profile.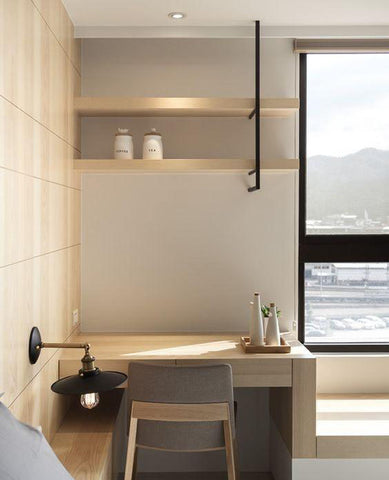 All the details can reflect the decoration concept of this bedroom, from the wall lamp on the bedside and the iron decoration of the shelf, so that this light-colored room is not too frivolous. The final table decoration is kept simple, but the style of the whole room is maintained. Unite.
Related: