Do: Know the person who took the picture of you
  Professional photographers will respect customers and will not publish your photos without your permission. Be sure to understand the photographer. First, you don't have to worry about your photos being reposted crazy on the Internet; second, you should know the photographer's shooting style. Communicate more with the photographer before making a decision. Remember, comfort and privacy are your first consideration.
  Don't: Excessive dieting
   Even if you wear less clothes to take photos, we don't recommend that you over-die for the sake of taking photos and avoid carbohydrates and sweets at all. Remember: the audience for these photos is only you and him. Believe us, he was so happy that he could not find North after hearing the news of your photo. After getting him, what are you worried about? Instead of forcing yourself to lose weight, it is better to choose some clothes that better show your body advantage. If you like your eyes, you can ask the photographer to take more photos with facial close-ups in order to show the retro charm of "silent film stars".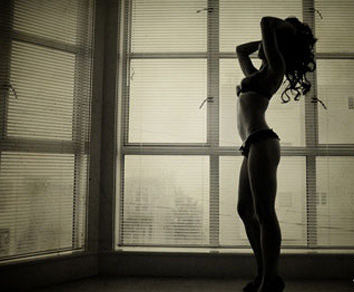 Boudoir photos can be sexy and hot or abstract and hazy
  Do: Love the lens, love the performance
   we mean: You should be charming and charming in front of the camera. But don't be pretentious! Such glamorous photos will inevitably make you nervous (let's face it: we are not playboy girls after all), don't feel embarrassed. Once you stand in front of the camera, you should interact with the camera more, maintain eye contact, and make full use of body language. Remember: look at the camera more!
  Don't: Don't be naked
  My dear, you are taking a private photo of your boudoir, not a pornographic AV. It is important to leave room for imagination for your lover. The feeling of being ashamed is far more sexy than taking it off to the end. There is no need to be too "open" unless you just want to shoot like this. In fact, Luo Shan's light shoulders, half-striped shoulders, inspires more imagination in him, the more it will make him burst into blood and "sexually" exuberant.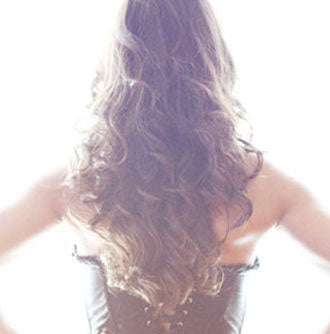 Choose some clothes that better show your figure advantage
  Do: Go all out
   If you want to take a good photo, you should ask professionals to take care of your hairstyle, makeup, and even manicure. Don't just let it go. They can show you the sexiest and most perfect side, even if you are a little nervous on the day of shooting, you don't need to worry if you have them to help. In addition, you should buy one or two sets of new underwear, or use some shakugan props that he has never seen when taking pictures. Such a fresh and hot offensive is guaranteed to make him fascinated!
  Don't don't be a rough mother
   If the photographer's request is not your style, or you have never tried the image of a "wild bad girl" in real life with boots and whip in hand , And don't squeeze or look upset when shooting. Pretentiousness will only disgust him. Don't deliberately imitate porn stars, you are not Pamela Anderson, just pose as you think sexy. In this regard, the photographer should help you open your mind. In the beginning, might as well be slower. If you take the first picture, you will be waving your whip, your teeth and claws. That effect will only make his cock weak. The seductive scale will also gradually get better.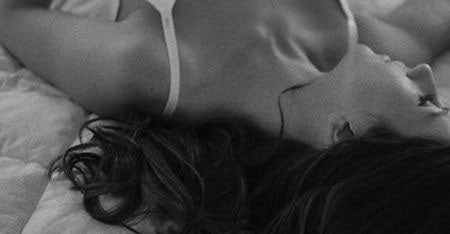 Luo Shan lightly relieved and half bare shoulders, inspiring his more imagination
  Do: Take it easy
  You can make arrangements for yourself to relieve the tension when taking pictures. For example, bring a friend who can always make you laugh, or bring a small bottle of champagne (don't drink it red!), or even play some music. These will help you relax better and show your sexiest side.
  Don't: Don't tan before taking pictures
   If the skin tone is not evenly tanned, your photos will surely be discounted. Although the photos can be post-processed, if you take these issues into consideration in advance and do not deliberately modify the skin before taking pictures (or whiten yourself as much as possible, you know...), the result will be better and more natural. Similarly, do not wear tight underwear the day before the photo is taken to avoid strangulation, redness and swelling (or bruises that may take a long time to subside) and affect the beauty of the photo.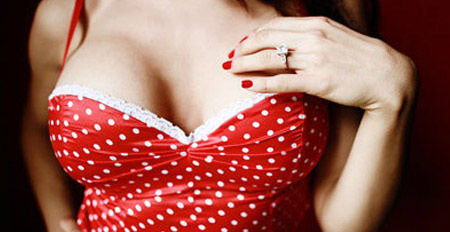 Show your sexiest side
  Do: Be yourself!
   There is no rule that your boudoir photos must be taken into a Victoria's Secret product brochure. If your underwear style is relatively conservative, and he loves black velvet and lace underwear, you should fully communicate with the photographer and ask him to help you highlight your personal style. Nowadays, boudoir photos have performed a variety of interesting themes: the queen of eroticism, famous actresses, playful housewives... There are simply too many to list. I believe that there is always a photo style that can show your unique charm, make your decision easy, and at the same time make your person "satisfied".
Related: